Look out for the following smart home features if you're inspecting properties and would like to invest in a tech savvy home. 

1. A complete smart home automation system
Open the blinds, turn the lights on, flick on your favourite song all from your smartphone. Sounds pretty cool right? Many properties now have systems installed that allow you to control an abundance of features from your smartphone at the tap of a button.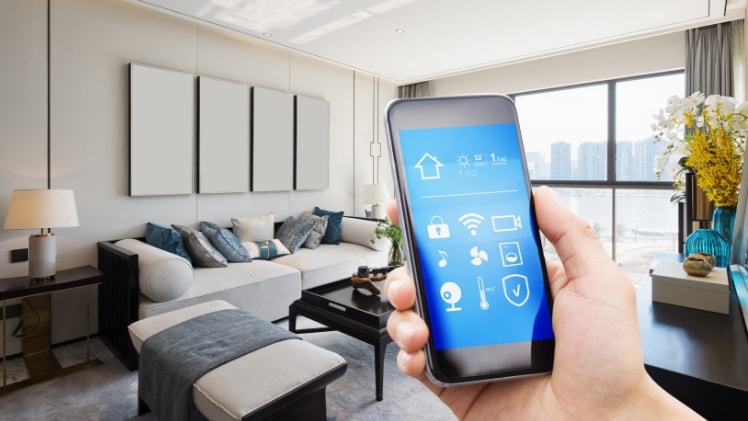 2. Smart security systems
Smart security systems allow you to control your locks, doors, cameras, sensors and lights from wherever you are, whenever you like. Again, you can use your smartphone as your command centre.
3. New-age kitchen appliances
If you're looking at kitchens with built in features, take a look at the fridge first. Nowadays, smart fridges can include:
Apps that notify if you've left the door open and the contents inside

The ability to order food from Woolies

Create avatars, memos and to-do lists

Showcase the contents of your fridge

LED energy efficient lighting

The latest cooling technology
Also take at any other built in features such as the dishwasher, oven and microwave and make sure they satisfy your future needs.
4. Fast internet speed
It's a good idea to find out which providers support the area you're buying in, and whether or not NBN is supported in the area.
5. Intelligent energy management
With more and more buyers looking for 'green homes', companies are offering smart solar systems that allow you to produce your own energy and manage it at ease.

It works by installing a photovoltaic system which reduces costs and is great for the environment. Energy efficient products are a great investment and producing a sustainable power supply.