Do you own a block of land and are you unsure on what to do with it? Or, are you thinking about investing in land?

The benefit of purchasing land is the fact it can be bought, held and developed at any time. But, it's important to know that until a property is built on the land, you'll likely need to pay expenses such as council rates, interest on investment loans and land tax. Here are several considerations to think about before you decide to sell your land or build on it:
Considerations: building on your land
The great thing about building on your land is that you'll be able to earn return on investment through either renting or selling in the future. Or, you have the option to build your dream home for yourself. But, you need to ensure that you have the cash to fund the project first.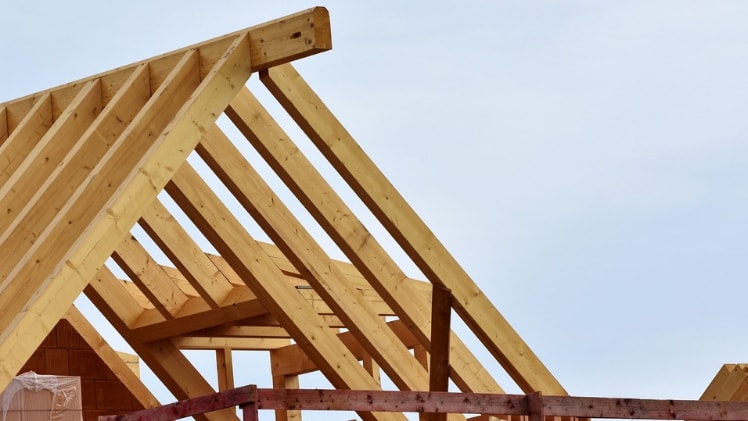 One thing to consider when building a house from scratch is the cost of connecting your house to local water, gas, electricity and sewerage systems. If you're building off the plan or in a busy neighbourhood, this might not be as expensive as building on land elsewhere. Then of course, there's the expenses that come with building, landscaping and maintaining the property. Other hidden costs include levelling your block or removing greenery. Building a brand new house can be time consuming, and you can come across financial hurdles along the way. So, it's important that you've spoken to your accountant and you're comfortable with your financial position before you make your final decision. The benefit of buying vacant land with the intention of building to rent is you'll be able to claim tax deductions for expenses such as loan interest, council rates and other holding costs.
Considerations: selling your land
An alternative to building on your land is the option of selling it. If you make a profit from selling your land, you then have the option of buying a property that requires much less work than building a brand new property. As they say, buying the 'worst house on the best street' can actually make you tens, or even hundreds of thousands of dollars profit in the long run if renovated well. Rather than building a house from scratch, renovating an existing property can be much more cost-effective. If your land is in an area of high demand, you've got the opportunity to make a profit. By talking to a local real estate agent, they'll be able to tell you whether now is a good time to sell. If your block is in a growing suburb, it might even be worth holding onto the block until the market is red hot. To compare agents in your area, you can visit LocalAgentFinder.com.au, where you can compare agents including their commission rates, marketing fees, sales history and independent homeowner reviews.
Consider subdivision
If you have a big enough block, you may be eligible to sub-divide your property. This way, you can make a profit on a section of your land, by either selling the land or building multiple dwellings. Important considerations include:

The demand for property in your area. You don't want to make the mistake of spending time and money on subdivision if you're not going to be able to sell it on.
There can be lots of red tape involved in the sub-division process, as you'll need approval from your local council, which can sometimes be a lengthy process.
Are there other properties that have been subdivided in the local area? If yes, this is generally a sign that you'll make a profit as there's demand, and it also suggests that the local council supports subdivision in your area.
There are some property attributes that will increase the cost of sub-dividing your property.
Talking to the right real estate agent can help you understand whether you're going to be able to make a profit on the land. They'll be able to come and give you an appraisal, and talk you through the appropriate steps to financial success, whether it is through selling, building, or a combination of both through subdividing. As mentioned, it's also a good idea to talk to your accountant for their advice on how you can finance your final decision. To compare real estate agents, visit LocalAgentFinder.com.au.