As Australia's largest real estate comparison service, LocalAgentFinder aims to simplify the real estate agency selection process for home sellers. With thousands of agents to compare throughout Australia in our network, we compare the most relevant to you. It's never been more important to research and compare real estate agents before appointing one to sell your home.

With that in mind, the LocalAgentFinder team decided it was time to refocus its brand positioning to better explain the many benefits of comparison. Developed in collaboration with newly appointed creative agency McCann Melbourne and featuring Jason Geary in the role of Chief Comparison Officer for LocalAgentFinder, the 15- and 30-second spots on all major networks.
The campaign is designed to both inform and entertain audiences, with Adrian Mills, Managing Director of McCann Melbourne saying, "LocalAgentFinder is a smart business that's going places. Smart clients make agencies smarter, and we couldn't be more excited about working with CEO Matt McCann and his team to take this business to the next level."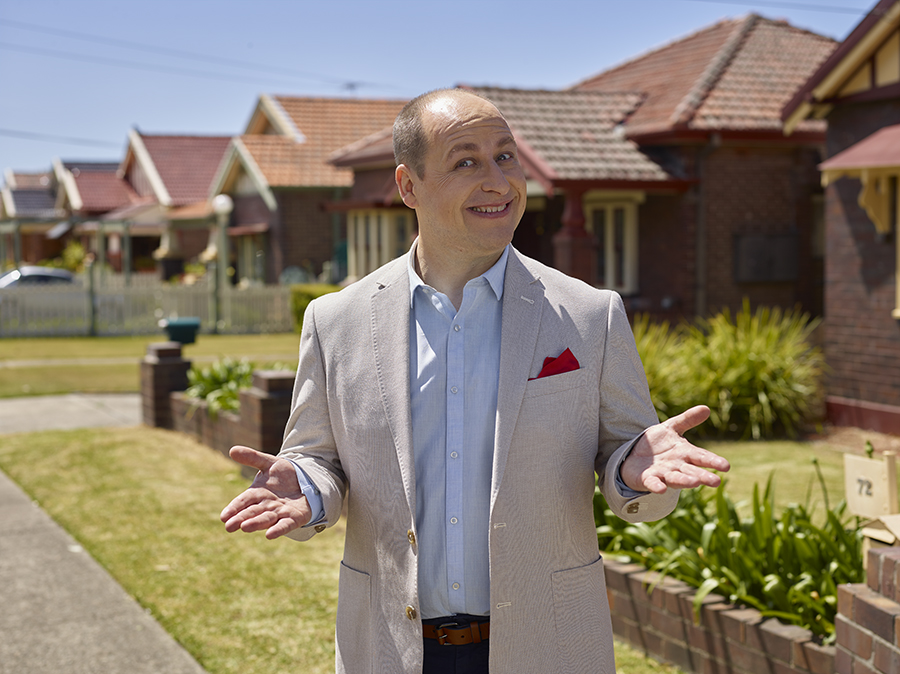 Jason was recently an out of work actor who got the call of his life from his agent offering him the position of Chief Comparison Officer for LocalAgentFinder. Jason is distinctively qualified with the experience to be able to connect with home sellers throughout Australia, and looking forward to helping them through what can be a huge decision making process, "I can't wait to flex my muscles in this new role as LocalAgentFinder's Chief Comparison Officer and show Australians what we're all about," says Jason. "There's nothing I like more than a good old fashioned comparison to find the best person for the job of selling your home." While Jason will be appearing nightly on your screens, you can always get started at any time by clicking here to find a great agent.