When it comes to preparing your home for sale, you'll want to make sure you impress buyers with both top notch photography and a great inspection experience. Prospective buyers should be able to envisage themselves living comfortably in your property. So, hiring a professional stager with an independent view and fresh eye is a great start, and could add thousands of dollars to your selling price. So, what's actually involved? And how much does home staging cost?
What's home staging?
Home staging involves setting up your property in a way that'll impress as many prospective buyers as possible. You can stage your home yourself, or you can hire a professional to achieve this. Every homeowner has their own unique style, but a professional home stager will take into account current buyer trends, and have experience in de-cluttering and presenting a home to sell in today's market. The aim of home staging is to remove unnecessary items that won't appeal to all buyers, for example pet beds, high chairs and toys, as well as obscure collectables. Then, once you've de-cluttered and you're left with the bare minimum, the next step is styling to cater for the taste of as many buyers as possible.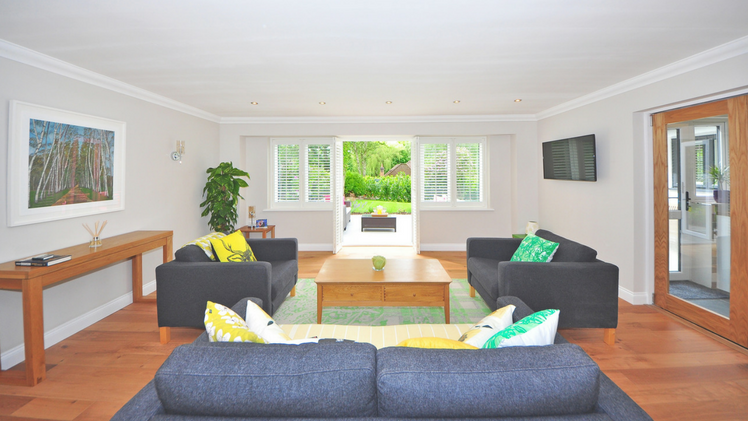 What's the role of a home stager?
If you're simply looking for some guidance, a home stager can provide you with a once-off styling consultation to point you in the right direction. If you'd like to go one step further, 'partial staging' is a service provided where the staging professionals will offer room by room ideas and if you need, a selection of trending décor items. If you've already moved out, certain home staging companies can provide you with a full set of furniture needed to prepare you for photography and inspections.
How much does it cost?
Home staging costs can vary depending on if you're simply after a consultation, partial staging, or if you've already moved out and you need furniture to stage your home. Secondly, the size of your property and number of rooms needing staging will also play a big part.
You can get a once-off consultation for as little as $200. In Melbourne or Sydney, you can expect to pay between $2,000 to 3,000 to hire furniture for a 3 bedroom property for a six week period.
Your local real estate agent will have connections and will be able to recommend professional home stagers to style your home.
DIY home staging
If you're comfortable preparing your home for sale without a home stager, it's worth getting tips from a local real estate agent. They'll be aware of what buyers in your area are looking for in a property. If you're looking for a more affordable way to stage your home, without hiring a home stager, you can work alongside a real estate agent. This way, you can decide on which features in your home to highlight together prior to photography and inspection time. Discover steps to successful DIY home staging here.
You can compare real estate agents at LocalAgentFinder.com.au.
Virtual home staging
Nowadays, you can have your rooms styled digitally which can save you thousands of dollars in staging costs. This can be great for online listings and brochures as it increases buyer interest. However, there's a risk that you'll leave viewers disappointed when they come to visit your property in person.
So, what's next?
If you'd like to hire a professional home stager to style your property, the best place to start is finding a great real estate agent. A good agent will have professional connections with home stagers. Or, you might even find that they have enough experience themselves.
You can compare real estate agents including commission rates, marketing fees, sales history and more at LocalAgentFinder.com.au.