It's common for real estate agents to charge a fee for their service, especially via commission, so what are the benefits of commission-based fee structures? This type of remuneration model can offer advantages for both the real estate agent and the seller. With this in mind, we outline why the fees and commission model works for agents and how it could serve home sellers' interests as well. We also take a look at the reasons why rates can vary significantly and some of the alternative remuneration models agents use.

Fees and commission model: why it works for agents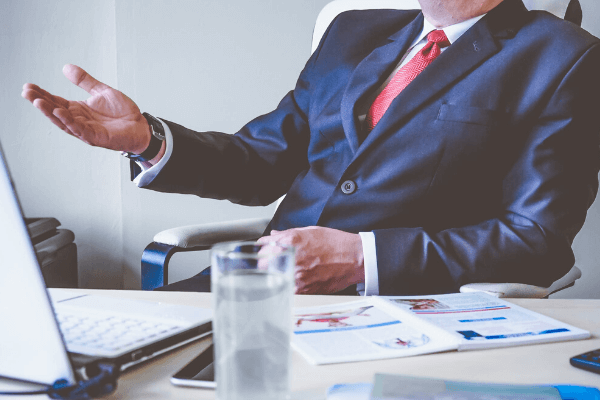 While commission percentages vary around Australia and from agent to agent, most agents charge anywhere from 2% to 3% of the sale price. If the seller is paying for marketing costs and other costs like staging fees and auction costs, the agent might be charging at the lower end of the scale. Some agents might charge around 5%, which could include some advertising costs. 
It's not uncommon for real estate agents to charge based on a scale of commissions (tiered-percentage model), especially for more expensive properties. For example, as a seller, you might agree to pay the agent 2.5% on the first $800,000 and 10% on anything beyond that. 
So why does the fees and commission model work for real estate agents? First, since it's based on outcome or performance, it offers the agent an incentive to work harder and achieve a higher sale price for the seller. It also encourages the agent to find a buyer faster because the agent is only paid the commission if and when the house is sold. The scale-of-commissions model further incentivises agents to achieve a higher price.
On the other hand, if the seller doesn't work with a reputable, licensed agent, the risk could be the agent overvaluing your property on initial contact so you'll choose to work with him/her. The other risk with such agents is they can undervalue your property to sell your house quickly and pocket their commission.
The commission model: benefits for home sellers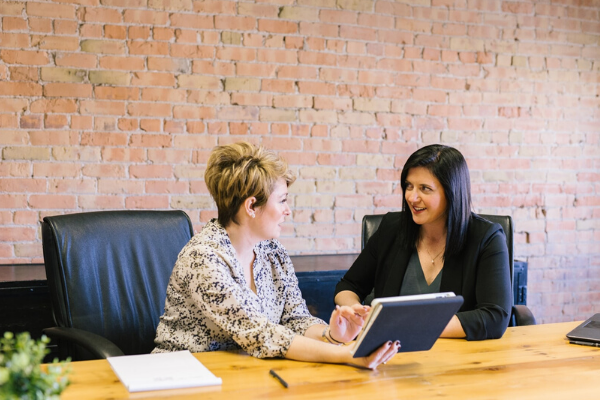 If you're selling your home, the commission model can provide a variety of benefits for you. You don't pay the commission if the house doesn't sell. Second, you can have more confidence that the real estate agent is incentivised to assist you with achieving a better sale price and selling your house more quickly. This is because the agent's remuneration is tied to the final price and the commission won't be paid until the house is sold.
With a commission fee structure, the real estate agent might be more motivated for everything from assisting you with preparing and presenting your home to pricing it in alignment with market conditions. He/she also looks after promotion, negotiation, and other processes that can be confusing for the average seller. This expert guidance and many hours of work can see the seller finishing up with a far better deal.
Why fee/commission rates vary
Fee/commission rates can vary from area to area and agent to agent for a range of reasons. The state/territory can have a major impact on commission rates because your state/territory of residence reflects population, numbers of buyers and sellers, working wages, climate, economy, and overall lifestyle. 
Tasmania, for example, is associated with the highest commission rates in the country, at 2.84%, with the national average rate for metro areas at 2.08% and 2.51% for regional areas. Queensland (2.58%), the Northern Territory (2.52%), Western Australia (2.4%), and the Australian Capital Territory (2.23%) are followed by Victoria (2.04%) and New South Wales (2.02%). South Australia has the lowest average commission rates, at 2%. 
Commission rates can also further vary depending on your capital city. Hobart (2.81%), Brisbane (2.51%), Darwin (2.42%), and Perth (2.31%) tend to have the highest rates. Canberra (2.25%), Melbourne (1.96%), Adelaide (1.92%), and Sydney (1.84%) have relatively lower rates. 
What you end up paying in commission will also depend on your property, the local market and market conditions, and the specific agent you choose to go with. Commission rates will also change as the cost of living rises and in alignment with inflation.
Alternative fee models
Fixed fees
Although it's far less common, some real estate agents apply a fixed-fee model, charging a predetermined dollar amount (say around $6,000 to $9,000) rather than a commission based on a percentage of the sale price. For some sellers, the certainty and potential cost savings offered by a fixed-fee model makes it an appealing option. 
However, some agents and commentators see fixed-fee structures as flawed business models. Moreover, there's doubt as to whether the discount-agent fee structure, with its smaller margins, is sustainable especially during economic downturns.
Additionally, some fixed-fee services are associated with upfront payments. Sellers might be unwilling to prepay for a service from a real estate agent, particularly if the fee isn't refundable when the property fails to sell.
Hourly rate
The hourly rate model is an alternative-fee structure that's sometimes suggested for real estate agents, because like lawyers and accountants, real estate agents provide a consulting and advisory service. However, it's very rare for real estate agents to use this fee model. The drawbacks of this service is the hours required to sell a property can quickly add up and the final fee can exceed what the seller might have expected.
Understanding the fee structure and ensuring transparency 
When it comes down to real estate agent fees, understanding how different models benefit both the agent and the seller can be helpful for home sellers looking for the right real estate agent. For real estate agents, the commission model can motivate them to act in the best interests of the seller, to achieve a great price and timely sale. For sellers, this type of fee structure can give them confidence the agent is acting in their best interests while providing them with the necessary expertise. Sellers should keep in mind commission rates can vary significantly across different geographical areas and from agent to agent, and that some agents use alternative models like flat fees. 

At LocalAgentFinder we can help you begin the comparison of agents in your area. Our comparison tool is completely free for homeowners and the agent you choose will only pay LocalAgentFinder a referral fee after successfully selling your property.