Choosing a real estate agent is the first and most important step in the selling process. It's a good idea to consider the following steps when you choose a real estate agent to help you get the best price for your property.
5 steps to help you pick a great real estate agent
1. Take a look at sales history
It's a good idea to look at how many homes an agent has sold in your area as well as how quickly they've sold other properties. When you're chatting to an agent, you can also ask if they've sold houses similar to your own (size and the era it was built in).
2. Marketing strategy
The success of your home sale comes down to how well your real estate agent advertises your property. A good real estate agent will use a mix of traditional and digital marketing methods to attract as many buyers as possible. It's a good idea to ask whether your real estate agent will advertise using the following:
Online listings on real estate portals such as realestate.com.au and domain.com.au
An online listing on their own agency website
Listings in print media such as local newspaper and magazines
A signboard for the front of your property
Brochures or flyers for inspections
Professional photography
Some real estate agents will go the extra mile to advertise your property on social media media platforms, or create virtual tours of your property using the latest technology.
A good real estate agent will know what buyers in your area are looking for. So, your real estate agent may suggest different ways you can style your home to attract more prospective buyers.
3. Compare commission rates
It's a good idea to look at agent commission rates. Commission can vary a lot depending on the state you're in, and whether you live in a metropolitan or regional area.
Choosing an agent with a lower commission rate could save you thousands of dollars. However, an agent with a higher commission rate may still be able to sell your house for a better price. So, that's why it's a good idea to compare more than just agent commission rates. You can compare agent commission rates at LocalAgentFinder.
To get an idea of how LocalAgentFinder works, see the below example agent results page.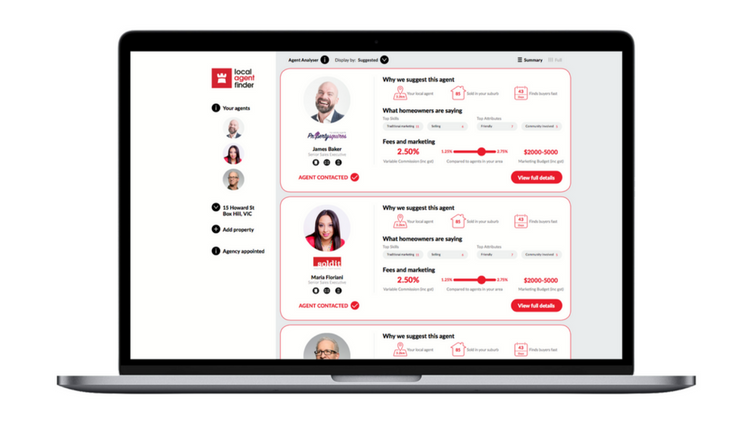 If you'd like to compare agents in your area, you can register in just a couple of minutes here.
4. Read homeowner reviews
To boost your confidence, it's a good idea to check out agent reviews from other homeowners in your area. If you'd like to understand a certain agent's attributes, for example if they're a good negotiator, provided an accurate valuation, have a strong team and much more. You can compare homeowner reviews on the LocalAgentFinder platform.
5. Interview agents
If you're still unsure or have questions to ask agents, you can download our handy agent interview checklist to use as a question guide before you choose a real estate agent.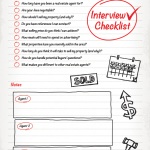 How to choose a real estate agent – what's next?
You can begin your search for the right real estate agent by registering at LocalAgentFinder.