If you're thinking about selling your home, negotiating with your real estate agent is something to think about if you're aiming to keep your costs down. We've broken down the parts of the selling process that could be worth negotiating.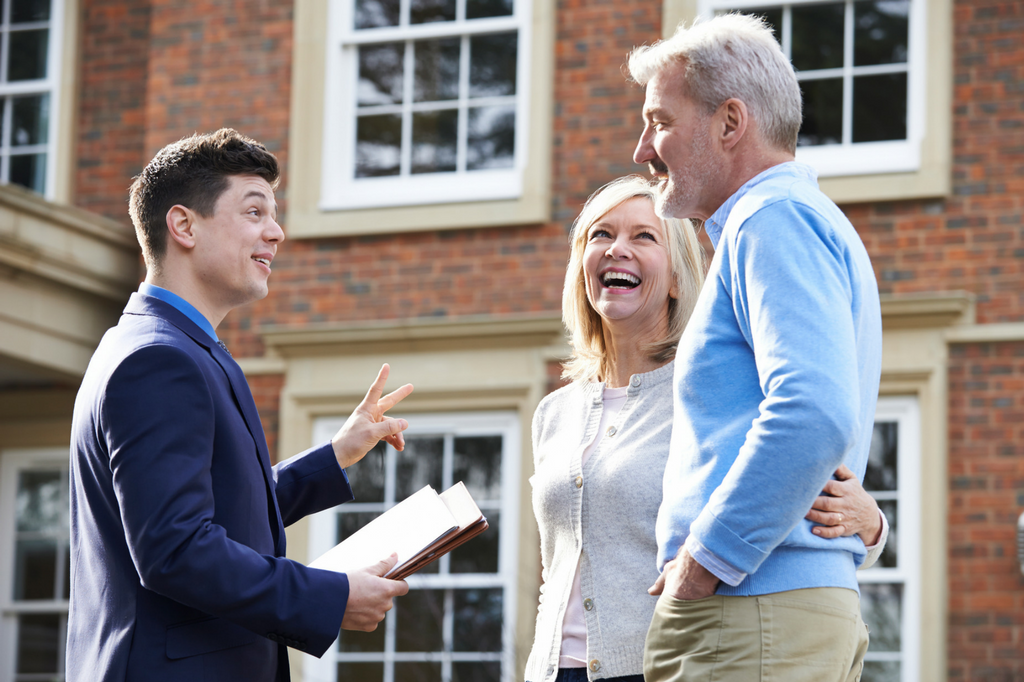 1. The agent commission fee
Negotiating the agent commission rate can save you thousands of dollars. But remember, a good real estate agent will want to work hard for you if they know they can earn decent amount of commission. The higher the selling price, the more the agent gets paid. There are two common types of commission structures – fixed rate and teared percentage.
Fixed rate means you'll pay a specific dollar amount  of commission upon the sale of your property, no matter what the final price. This approach will give you certainty over the fee but may mean the agent sells the house quickly, even if that results in a lower price.
Tiered percentage works on a sliding scale. This means agents are encouraged to secure a higher sale price. For example, you may agree to a 2% commission rate if the sale price is $480,000 or less, and an additional amount if the property is sold for more than that.
If you'd like to compare agent commission rates in your area, you can register with LocalAgentFinder in just minutes and get access the most comprehensive agent commissions data in the country.
2. Marketing fees and strategy
Even though you might want to save on marketing costs, advertising your property through a variety of marketing channels is important to get maximum visibility. Finding an agent who can provide a clear and defined marketing strategy that you can discuss in detail is a great start to a successful sale. Common marketing methods include:
Professional home staging, photography and videography
A signboard out the front of your property
Listing your property on property portals (e.g. on realestate.com.au or domain.com.au)
Digital marketing (e.g. online advertising and marketing via social media channels)
Traditional marketing (e.g. newspaper listings, brochures and flyers)
You can use LocalAgentFinder to connect with a real estate agent who can tailor a marketing strategy to your unique selling needs. If you're in a buyer's market and lots of people are selling, you may want to work with your real estate agent to break through the competition with a strong digital approach, on top of traditional marketing. However, if you're in a seller's market, you might be able to cut your marketing costs as there's less competition in the market.
3. The asking price
The first step to determining your asking price is booking a real estate agent in to give you a property appraisal. From here, you can begin to negotiate your asking price. Or, if you plan on auctioning your home, you can work together to set a realistic reserve price. A good real estate agent will have strong local knowledge and experience with properties like yours. You can book a property appraisal through LocalAgentFinder.
By comparing agents, you can see how many properties an agent has sold in your area, as well as the average time spent on the market. Agents that have have sold many properties in your area and sell them in a matter of weeks will most likely have good pricing skills, and help you set a realistic asking or reserve price for your property.
4. The method of sale
If you've sold a property before, you might feel comfortable choosing your method of sale yourself. If you want to save on costs, selling privately may be a cheaper option as you won't be paying an auctioneer fee or any hidden auction costs. There are pros and cons to each method, so when you're negotiating, it's a good idea to ask about the agent's experience selling both privately or by auction, and the method of selling in which they feel most confident in.
How to negotiate with real estate agents when selling – what's next?
If you're thinking about selling your home and need to find a suitable real estate agent, you can compare agents at LocalAgentFinder, where you can register in just two minutes, and get access to agent performance data, commissions, homeowner reviews and more.
You might also like: